Divorce, child custody, protection orders, modifications, and other family law cases can be the the most difficult thing one ever experiences.
Whether you have been injured in a car wreck, truck accident, or a "slip and fall", we are your trusted Personal Injury Branson Attorney.
From traffic and speeding tickets to more serious crimes, our attorneys handle all types of criminal charges in the Branson area.
A well-developed estate plan provides peace of mind in some of life's most difficult moments.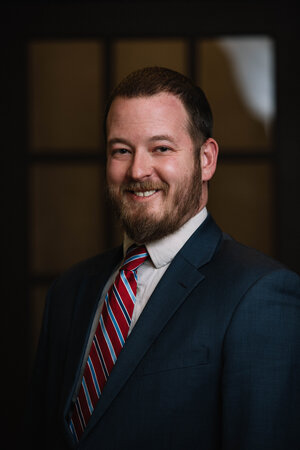 From working at Ward Law Firm in Branson to opening his own practice, Josh has represented Southwest Missouri clients in hundreds of different types of cases. He lives in Springfield with his wife Lara and two children, Benjamin and Madeline.
Hannah Versemann is an attorney with deep roots in the Ozarks. She was raised in Clever and attended Missouri State University's Honors College, where she received her B.A. with honors in philosophy. She traveled to Saint Louis University's School of Law, where she obtained its prestigious health law certificate and gained valuable experience in the mediation clinic. Hannah is an experienced mediator in family, landlord-tenant, and personal injury cases.